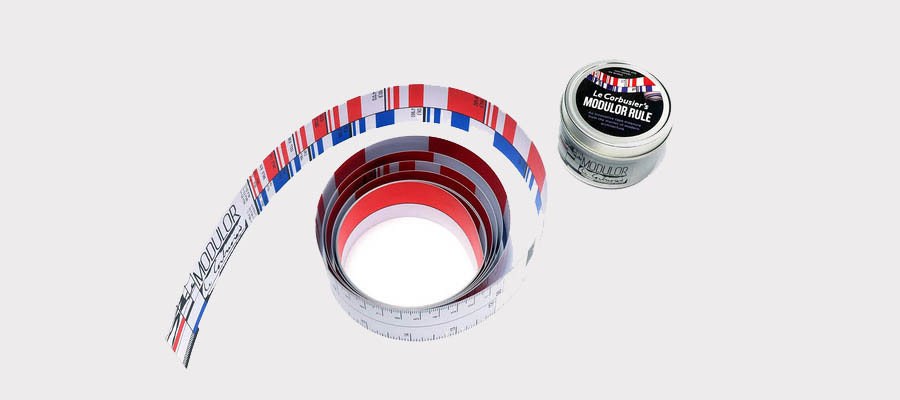 modulor ruler
Le Corbusier s tape
Tape with pictures of Le Corbusier s buildings, as exemplars of crisp geometric forms and industrial, machined-age details, but we often forget that he integrated nature and the human element into his compositions. This handsome object has a fascinating history and is the perfect gift for the desk of any architect, designer, modernism fan, mathematician, woodworker, seamstress, or anyone interested in measuring.
Publisher : Princeton Architectural Press
Dimensios : 4X235cm
ISBN : 97815 6898 0607
Price : 40€
Availability : coming soon!
Do your order now by filling the Quotation Form below.