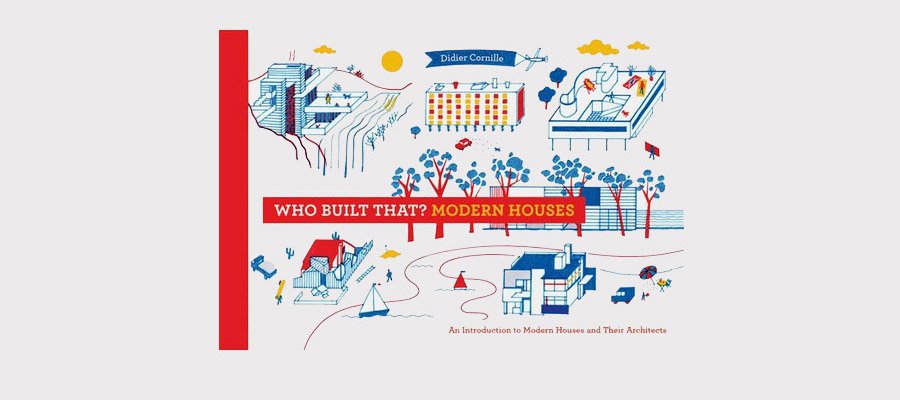 who built that?
Modern Houses and their Architects
A colorfull book with illustrations from modern architecture. Ten buildings by great architects.Beggining with a brief biographic sketch of each architect, illustrator Didier Cornille uses a light touch to depict the various phases of construction, paying attention to details. From Le Corbusier s Villa Savoye (1931) to Rem Koolhaas' Bordeaux House (1998).
Illustrations : Didier Cornille
Publisher : Princeton Architectural Press
Pages : 84
ISBN : 97816 1689 2630
Price : 19€
Availability : coming soon!
Do your order now by filling the Quotation Form below.